Opting for Helicopter charter – what are the benefits?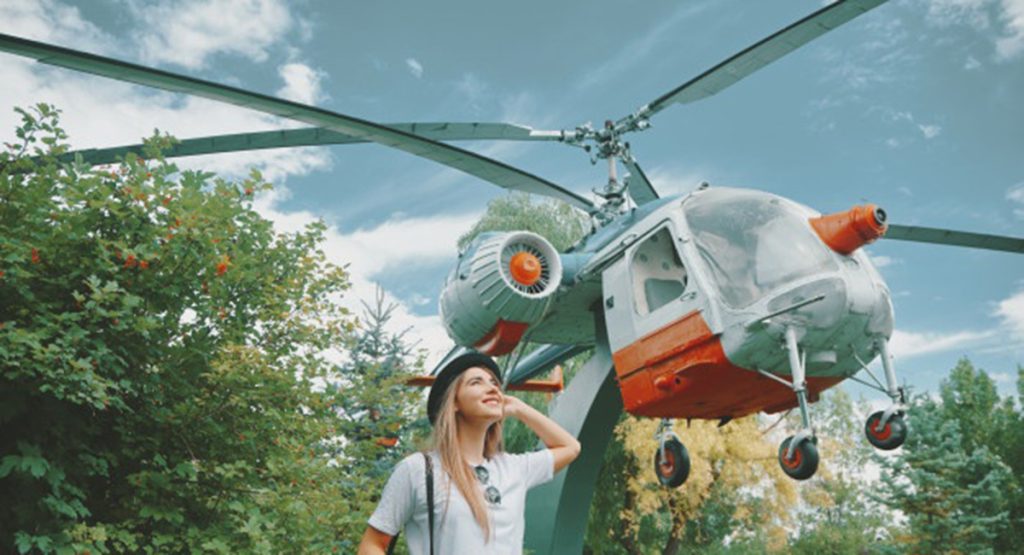 What comes to your mind when one mentions helicopter charter flights? Most of you tag charter helicopters as a luxury that only the rich and famous can afford. But this is not true as these charter helicopters are today considered as a versatile and flexible travel solution for many people.
There are so many benefits of hiring a charter helicopter service from private aviation companies. Keen to know about all the amazing advantages of charter services?
Take a look at the top benefits of helicopter charter services:
A convenient way of traveling:
One of the biggest advantages of helicopters is if there is enough space then they can land easily.
Unlike airplanes, they have no requirement of any landing strip. So, a charter helicopter can pick you up from almost anywhere and drop you at almost any point.
This point-to-point travel adds to your convenience and also helps in saving valuable time.
No more wasting of time:
We all know how much time we waste traveling by train or by road. The traffic jams, the delay in the arrival of the train all add to your traveling woes and you cannot reach your destination in time.
But if you hire charter helicopter services then there is no question of any such travel hurdles.
Reach your destination without any delays and without waiting for any connecting transportation facilities with charter helicopter services.
Visiting multiple cities in a single day is now possible:
For business purposes, some people need to cover multiple destinations and hop across several cities in a single day.
Helicopters can cover distance fast and one can easily achieve this objective of visiting many places in a single day.
No need of staying overnight in any city as you can get back to your home after hopping across different cities in a single day. Charter helicopters from Luxurious Aircraft Services providers help in saving valuable time and you also avoid accommodation expenses.
Make your journey less stressful with charter helicopters:
Long-distance travel can be stressful and it generates fatigue. But if you plan to travel by charter helicopter then the journey is less stressful.
You do not have to go through any complicated check-in procedures. You also do not have to wait for connecting flights and all these aspects help in reducing stress.
Traveling to remote locations is now easy:
You might be interested in visiting remote locations with your family and friends. At times accessing remote spots can be tough. Especially if you have elderly people in your family then it might be tough taking them to these remote places.
But with the best charter helicopter services, you do not have to be worried about accessing remote locations. Whether you want to visit a religious place in the hilly areas or whether you have plans to travel to a ski resort charter helicopters make all this possible.
Create an impression and crack a business deal:
You want to crack that million-dollar business deal and get the coveted project. In that case, you need to create a lasting impression on your client.
Imagine if you make a grand entry in a charter helicopter from a Luxurious Aircraft Services provider then you can surely create a lasting impression. It helps to convince your client that you can invest in a big project and you might just bag the next big business deal.
A tool to provide better customer service to clients:
Problems can come up at the client site at any time. If you want to retain the client then you must provide service to the client right away.
If the client site is in another city then a charter helicopter is one of the fastest modes of transport that you must hire. Your team of engineers can reach the location in no time and start troubleshooting right away.
An amazing aerial sightseeing tour is now very much possible:
Charter helicopters are allowed to fly at different heights. So, this might just be one of the best ways to check out amazing locations on your way to the destination spot.
So, next time you take a vacation and fly with your family in a charter helicopter you have a chance to check out the lush green meadows and hillocks en-route to your destination.
Charter helicopters are a versatile way of flying:
You can hire charter helicopters for numerous reasons. Charter helicopters are the best option for corporate hospitality.
If you have to attend an important conference or business meeting then you must choose charter helicopters.
These are also a grand way of making an entry on an important event like wedding.
If you are planning a weekend getaway to a remote location with your family and friends then just hire a charter helicopter right away.
Looking out for unbeatable charter helicopter services?
Looking out for one of the best private aviation companies that offer the best charter helicopter services? Then it is time to get more information about Megamax Aviation. This is a reputed aviation company that has a fleet of well-maintained helicopters. They have well-trained pilots who make your air travel comfortable.